Security Consulting & Training Services
Proven threat assessment solutions & dependable active shooter training throughout San Diego County
Our Core Services
With experience working with clients in a broad range of industries, our consultants can find solutions for any security concern. Practical security solutions, which remain efficient and not exaggerated, are the emphasis of the holistic approach of Cohen Security.
Dedication, Experience & Expertise
Based in San Diego, Cohen Security is one of the leading security consulting companies in the area for a reason. We have in-depth knowledge of Israeli security methodology and years of experience in military training. Our team consists of American military professionals who were once part of the Israel Defense Forces (IDF).
Cohen Security trainers are specialists in the principles of defense, safety and security. We also provide tailored training courses to civilians, focusing on different aspects of self-defense and safety. Hire experienced, highly trained and qualified professionals who bring the highest level of expertise and security to your home, organization or event.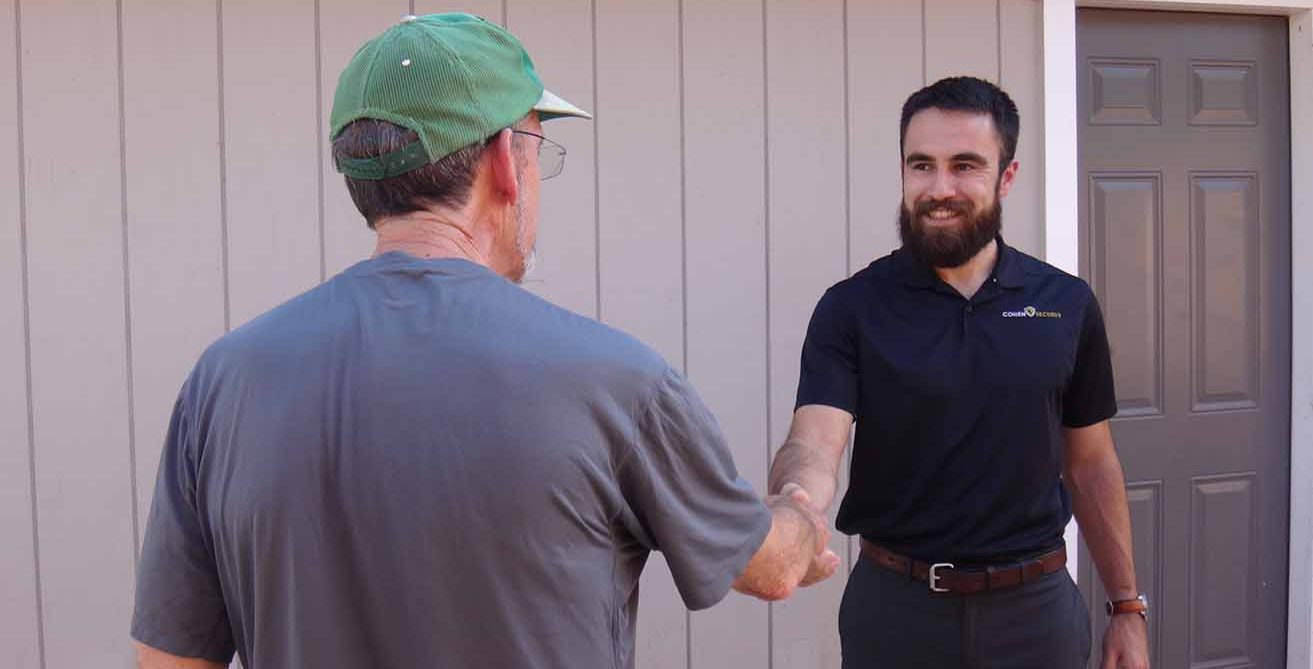 "Our group's experience with Matthew Johnson of Cohen Security and my personal one to one instruction with Matthew showed he and his company to be professional in every detail, personal in attentiveness to his client(s), prompt in his communications and satisfied our requests, questions and concerns throughout the process. I would recommend Matthew Johnson and Cohen Security."
– San Diego Community Pastor
How It Works
Get a comprehensive approach to threat assessment with reliable countermeasures and a customized security plan. Once you contact us, we will follow key steps that are an essential part of our strategy. These steps include:
General consultation appointment
On-site visit
Designing a tailored security plan
Implementation of your personalized 24/7 security network
Specialized Security Services
If you have more specific security needs, Cohen Security can provide solutions for almost any highly unique scenario such as, but not limited to:
VBIED/ Vehicle-Borne Improvised Explosive Device Protocol
Mail/Package Screening
Personnel Screening
Active Shooter Protocol
Insider Threat Protocol
IED/Bomb Protocol
Suspicious Packages
Biological Threat Protocol
Vehicle Screening
Receipt of a Threatening Telephone Call
Market Sectors We Serve
We offer our services to businesses, institutions and individuals across different industries, adjusting our approach to the circumstances of a particular situation. The security and safety of your family, guests, employees or members is always our top priority and ultimate objective.








Why Hire Cohen Security?
We employ a holistic approach, taking into account all relevant factors relating to high quality training, proven results and the safety of all participants.
Security Consulting
Our extensive experience enables us to create dependable security strategies and techniques that identify potential vulnerabilities and risks. Consequently, we are able to develop structured security plans that offer maximum efficiency, cost-effectiveness and reliability.
Personal Training & Safety
We also train our participants in hand-to-hand combat, proper firearm use, mass casualty incident management, etc. In each and every one of these cases, safety always comes first.
We provide you with expert instruction and help you acquire skills that will enable you to protect yourself and others in unexpected, high-risk situations. Our training sessions entail both educational and practical lessons while our consulting services are multifaceted and detail-oriented, aimed at achieving the highest level of resilience to identified threats.
Furthermore, we stay up to date with industry updates and developments, which allows us to provide our clients with innovative services.
Can I submit more than one application?
The maximum amount of proposal submissions for each nonprofit organization is three, and each proposal must address a different physical location. Nonprofit organizations can request up to $200,000 per location for a total of $600,000. The number of submissions and amount of funding requested may not exceed these limits.
What is the California State Non-Profit Security Grant Program (CSNSGP)?
The purpose of the CSNSGP is to provide funding support for target hardening and other physical security enhancements to nonprofit organizations that are at high risk for violent attacks and hate crimes due to ideology, beliefs, or mission.
Who is eligible to receive the CSNSGP Grant?
Restricted to California nonprofit organizations that are described under Section 501(c)(3) of the Internal Revenue Code of 1986 (IRC) and exempt from tax under Section 501(a) of such code.
The Internal Revenue Service (IRS) does not require certain organizations such as churches, mosques, and synagogues to apply for and receive recognition of exemption under Section 501(c)(3) of the IRC. Such organizations are automatically exempt if they meet the requirements of Section 501(c)(3).
What is the Vulnerability Assessment Worksheet?
It defines, identifies, and prioritizes vulnerabilities of the organizational structure. It provides the organization with mitigation options of what equipment to procure in order to make the organization more secure.